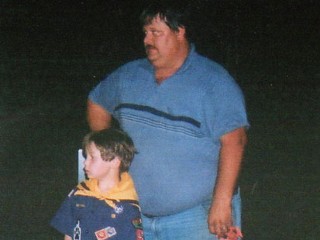 Larry Armstrong has been
volunteering with his local Boy Scout branch
for years, chaperoning trips, serving on the council committee, even becoming certified in archery instruction for a day camp.
But Armstrong, at 6-foot, 2-inches tall and about 370 pounds, may
no longer qualify for some scout outings because he's overweight
, part of a new push by the national organization to
ensure the scouts and their volunteers are healthy
.
A new mandatory weight requirement by the
national Boy Scouts of America
that will take effect next January has some longtime volunteers concerned they will be left out of trips they've enjoyed with their sons for years.

According to the chart
outlined in the national health and medical record form
, Armstrong's weight must come down to a minimum of 239 pounds before he'll be allowed on certain "high adventure" trips that take him more than 30 minutes away from emergency care by ground transportation.
"It looks like they're trying to get the perfect person," said Armstrong, who volunteers with Troop 458 out of Chapmansboro, Tenn. "And that's not going to happen."